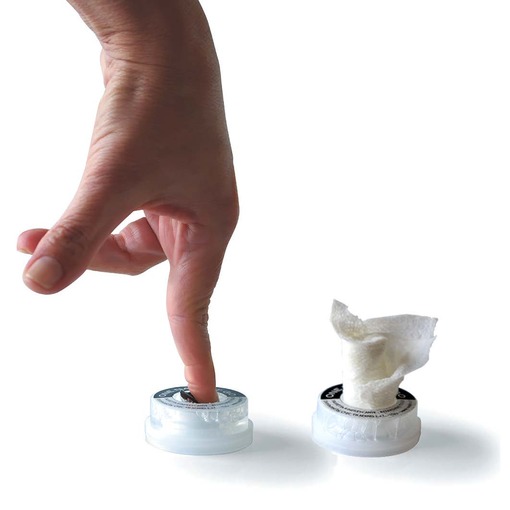 New Product Spotlight
ONE PUSH
A patented carrier system containing liquid and a compressed tissue. The liquid is contained in recycled plastic (PP) and the tissue is 100% viscose. The capsule can be microwaved and/or refrigerated!!
24 month shelf-life (depends on the chosen liquid)
MOQ: 10,000 pcs (with in-house liquids)
Dimensions: Diameter 43.2mm | Height 14.3mm | Weight 10.3gr
Compressed Tissue: 20x22cm
Capacity: up to 5ml | 100% natural viscose - 40 gsm
Some applications are medical, make-up remover, beauty, mosquito repellent, pets, glasses lens, and sanitizing!!