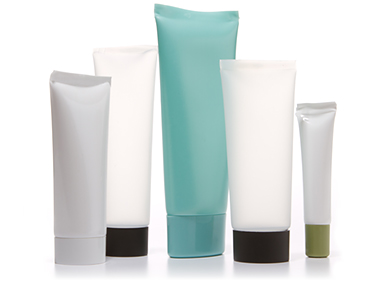 Tubes
Tubes offer the consumer ease of application and portability. They're also a great way to show off your brand's image and application usage all on one surface. Our experts help you match your tube's material features with the right closure system and deco application to give your customer beautifully easy-breezy usage.
Options to Consider
Deco – Silk Screen, Hot Stamping, Labeling, Offset, Flexo, Gloss, satin or matte overcoat
Materials – low, medium or high density PE, Polypropylene, glaminate, metal
Coex Tubes – which include an EVOH layer for products that have difficulty passing compatibility (ie; sunsceens).
Aesthetic Coex – 2 layers of material which can be used for opacity or pearlized tubes
Closure Options – threaded, fliptop dispensing, twist off, foil safety seal
Tube Head Options – standard, ophthalmic, slant, dome